Mia Hebib
Resident at the Museum of Art and Design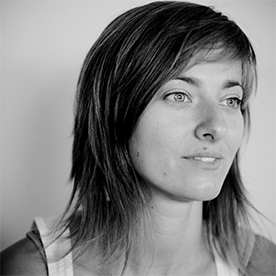 Mia moved to new York City from her native Bosnia to work with Henri Bendel, Tori Burch and BCBG. She maintains her own studio. Mia's design language concerns itself with the journey of the line. It watches the line repeat itself numerous times to test the patience of the creator.
The line mimics what happens in nature intuitively.
This jewelry brings the handcrafted and fashion forward along side each other. Her work has been published in the New York Times and other fashion magazines.