Liat Ginzburg
Awarded top ten Emerging Jewelers in Europe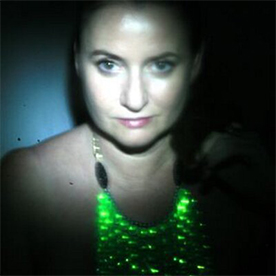 "Life is big, but I like my jewelry even bigger"
This sentence perfectly capture Liat, her outlook in life, and her passion for jewelries fun-filled designs. Her daring statement pieces with their abundant use of color and electrifying style have made her well-known internationally. She has been featured in Grazia, Paris and in Vogue, Italy. Her designs express a contemporary view of the 90's fashion and club scene, and are characterized by bold "dis-harmonic" combinations.
her influences range from the night-life scene, a career researching and teaching art, writing poetry, and art photography. The jewelry is made from vintage elements from the 70's and 80's which Liat collects in street and markets around the world.
Many pieces are unique. Some are limited editions which depend of the availability of the elements.
Liat also incorporates plastics, perspex, rubber, and wood components.